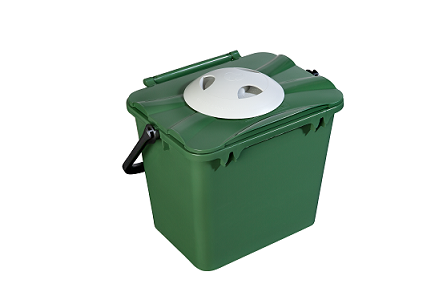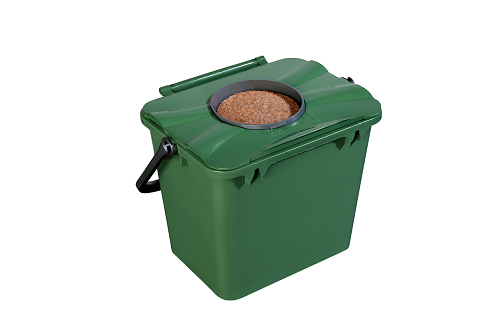 Exchange the bio-filter material every 3-4 months
to ensure a perfect working bio-filter!
Always the same problem
Bio-degradable waste being gathered for some time in a waste bin produces fermentation gases. In case the lid is not hermetically closed, flies can get into the bin and place their eggs in the garbage. Short time later, maggots hatch and creep out of the bin as fast as possible. On top of everything the foul smell is overwhelming.
Bio-filter system for kitchen caddies
The natural protection against the smell of organic waste or other unpleasant smells.  Now biological waste in the kitchen is no longer a problem, because we have developed a solution against the bad smell emerging from waste bins! The bio-filter system neutralizes the smell that develops where organic waste is gathered.  The system is quite simple: The biological filter insert in the lid converts the smell into carbon dioxide and water and reduces the development of mould fungus.
Sizes: 10 litres, 20 litres, 23 litres and 40 litres
You do have your own kitchen caddy and just want to buy and install the bio-filter for kitchen caddies by yourself?
This is not a problem! Just contact us to get your customized quotation today!